Irish Farmers Journal - It's the little things
IRISH COUNTRY LIVING
 | 
18 NOV 2020
It's the little things
Wild flower meadows, bee hives, acres of native broadleaf trees and a pilot truffle orchard are some of the projects that Ailbhe Gerrard is developing on her farm in Tipperary writes Mairead Lavery.
For much of her career, Ailbhe Gerrard worked as a project manager in the construction industry. It was work she enjoyed but back in 2007 she sensed the sector was facing into very difficult times. And she was right.
In 2007/8, Ailbhe returned to college and retrained in sustainable development at University College London and completed a masters in organic farming at the Scottish Agricultural College.
With these academic qualifications under her belt, Ailbhe had to choose between continuing in academia or putting into practice all she had learned. She decided on the latter and began searching for land.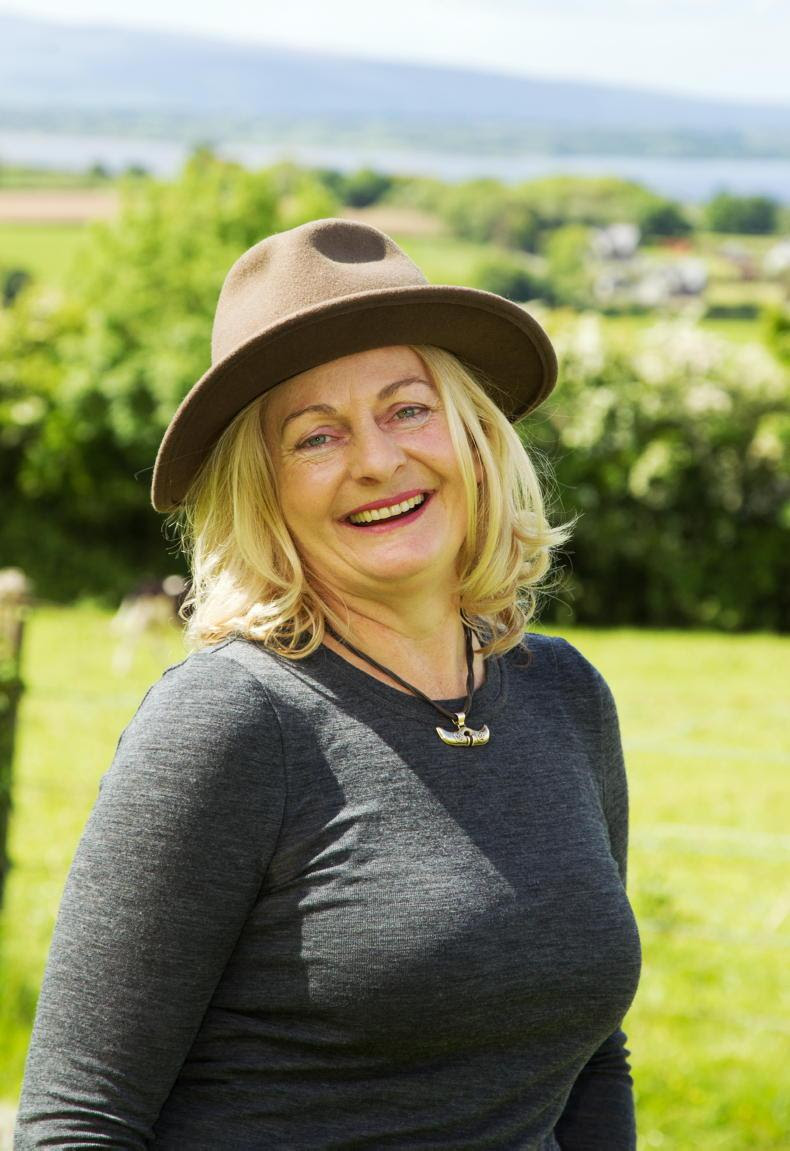 Brookfield Farm, Ailbhe Gerrard, Lough Derg. \ Lorraine O'Sullivan
"My parents were astounded to see me back home and even more astounded when in September 2010, I bought a 75ac farm not far from them." Brookfield Farm is located in the townland of Coolbawn near Nenagh, Co Tipperary, and stretches to the shores of Lough Derg.
So much potential
An untouched 10-year-old broadleaf plantation, with native woodland, an apple and mixed fruit orchard and a pilot truffle orchard takes up about one-third of the farm area.
Another third is certified by the Organic Trust and is home to a small sheep flock and beehives, the honey from which was a finalist at the 2017 Blas na hÉireann awards. Handmade beeswax candles are another business offshoot.
The final third of the farm is in arable crops, bird cover and wildflower meadows and, for Ailbhe, her project innovation is all about the transformation of a previously long-leased tillage farm.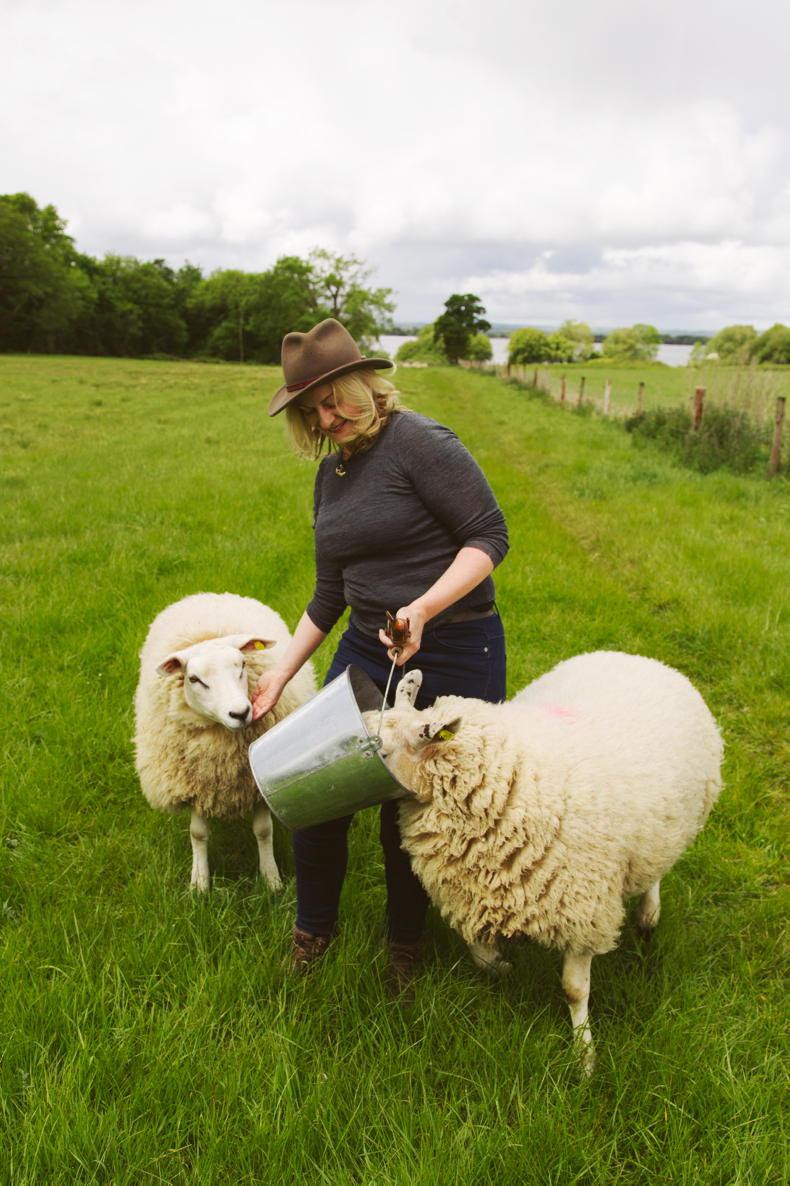 Brookfield Farm, Ailbhe Gerrard with some of her organic sheep flock.
"When I bought the farm, it was not in good heart. But I could see the potential. My aim is not only about running different enterprises and making an income from the farm, it is also about integrating the enterprises into a climate-friendly and biodiversity-supporting regenerative agriculture whole."
The final element to this innovation is to communicate an Irish farmer's story to the general food-buying public. To do this, Ailbhe welcomes visitors to her farm and also lectures at Gurteen Agricultural College.
Seasonal employment
It's not just Ailbhe who works at Brookfield Farm. It employs up to 12 people at any time for different projects and helps keep different skills alive in areas such as forestry thinning and timber processing, drystone wall repair, making traditionally dipped beeswax candles, beekeeping and helping with honey harvesting as well as catering for farm events.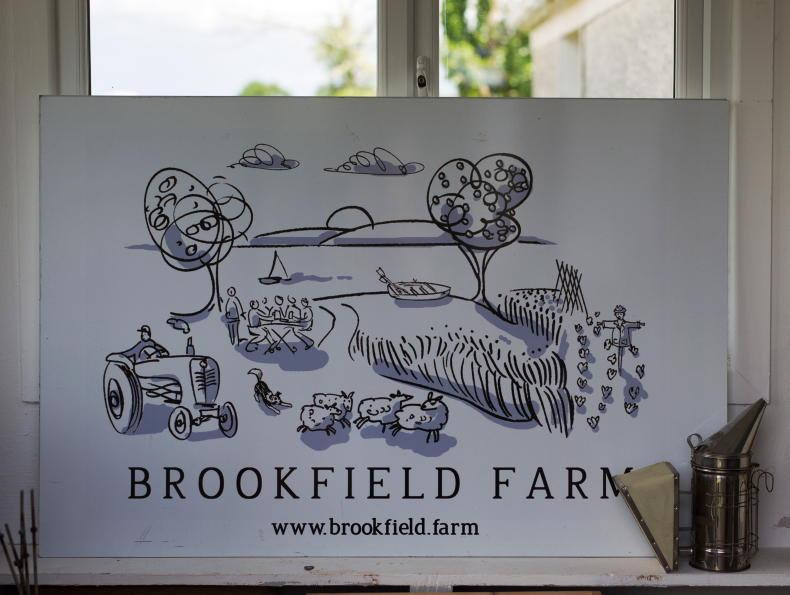 The decorative sign for Brookfield Farm,
Employment is seasonal and project-based and it helps in an area which was hard-hit by the recession. Part of the ethos of the farm is to bring life back to these areas.
The Brookfield Farm experience welcomes visitors for educational farm walks and talks and honey tastings. The next stage of development will be a small visitor centre to allow more visitors take part in craft workshops and demonstrations.
Accolades
In 2017, Ailbhe won bronze at the Creative Retail Bank of Ireland Awards. She was also a national finalist in the 2017 Blas Na hÉireann Awards. Her greatest accolade to date was winning the RDS National Sustainable Farming Award in 2019.